Firm Directors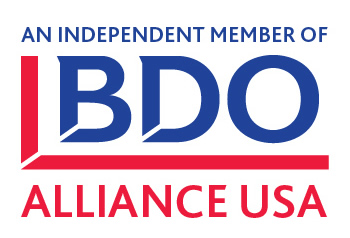 As an independent member of BDO Alliance USA, we are able to draw upon the resources and experience of BDO USA, LLP and other Alliance members.
Firm Profile
Relationships. Teamwork. Integrity. Quality.
These are the core values which define us and guide everything we do.
Gibbons & Kawash, A.C. is a regional accounting corporation dedicated to being the firm of choice for exceptional client service, rewarding career opportunities, and service to our community. We provide accounting, assurance, business advisory, and tax services to a broad spectrum of clients throughout West Virginia and surrounding states.
We will take the time to get to know you and your business, and will customize our service approach to meet your unique needs. You will receive priority service from an accessible, responsive team of dedicated professionals.
The broad experience of the Gibbons & Kawash directors provides them with proven ability to help clients meet challenges and develop solutions.
We are an independent member of the BDO Alliance USA, a nationwide association of independently owned local and regional accounting, consulting and service firms with similar client service goals. The BDO Alliance USA presents an opportunity for Gibbons & Kawash to expand services to clients without jeopardizing our existing relationships or our autonomy by accessing the resources of BDO USA, LLP and other Alliance members. The BDO Alliance USA was developed to provide member firms with an alternative strategy for gaining competitive advantage in the face of a changing business landscape. The Alliance represents an opportunity for BDO to enhance relationships with reputable firms that share a mutual business understanding. The BDO Alliance USA is a subsidiary of BDO USA, LLP, a Delaware limited liability partnership.
A History Of Service
Twenty-five years ago, our firm was founded on a commitment to provide clients with the highest quality services and professional guidance. That commitment remains paramount, and is deeply rooted in every aspect of our practice. It is the reason Gibbons & Kawash has become one of the area's leading accounting and consulting firms.

Planning for Social Security
More than 90% of Social Security recipients are not maximizing their benefits. Determining when to apply can be an overwhelming task that affects the amount you will receive for the rest of your life. Improper planning could cost you tens of thousands over the course of your retirement. Our comprehensive Social Security planning services provide you with an individualized plan for how and when to apply to maximize your Social Security benefits.
Contact Us
Timothy J. Gibbons, CPA/ABV,CVA,CFF,NSSA
Virginia Supcoe, CPA/ABV,CVA,CFE,NSSA