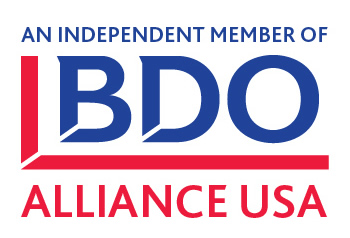 As an independent member of BDO Alliance USA, we are able to draw upon the resources and experience of BDO USA, LLP and other Alliance members.
Welcome
At Gibbons & Kawash, A.C. our focus is responding to your needs and exceeding your expectations. We combine broad technical knowledge developed from years of experience with an entrepreneurial approach to problem-solving to help our clients meet all the challenges before them. An extensive library of accounting, auditing, and tax planning materials and the latest in state-of-the-art technology are valuable tools in our development of innovative solutions. But perhaps the most important element in our approach is the personalized service that enables us to develop and maintain an in-depth knowledge of your business. Our professionals take the time to listen and acquire a thorough understanding of your business needs.
Firm News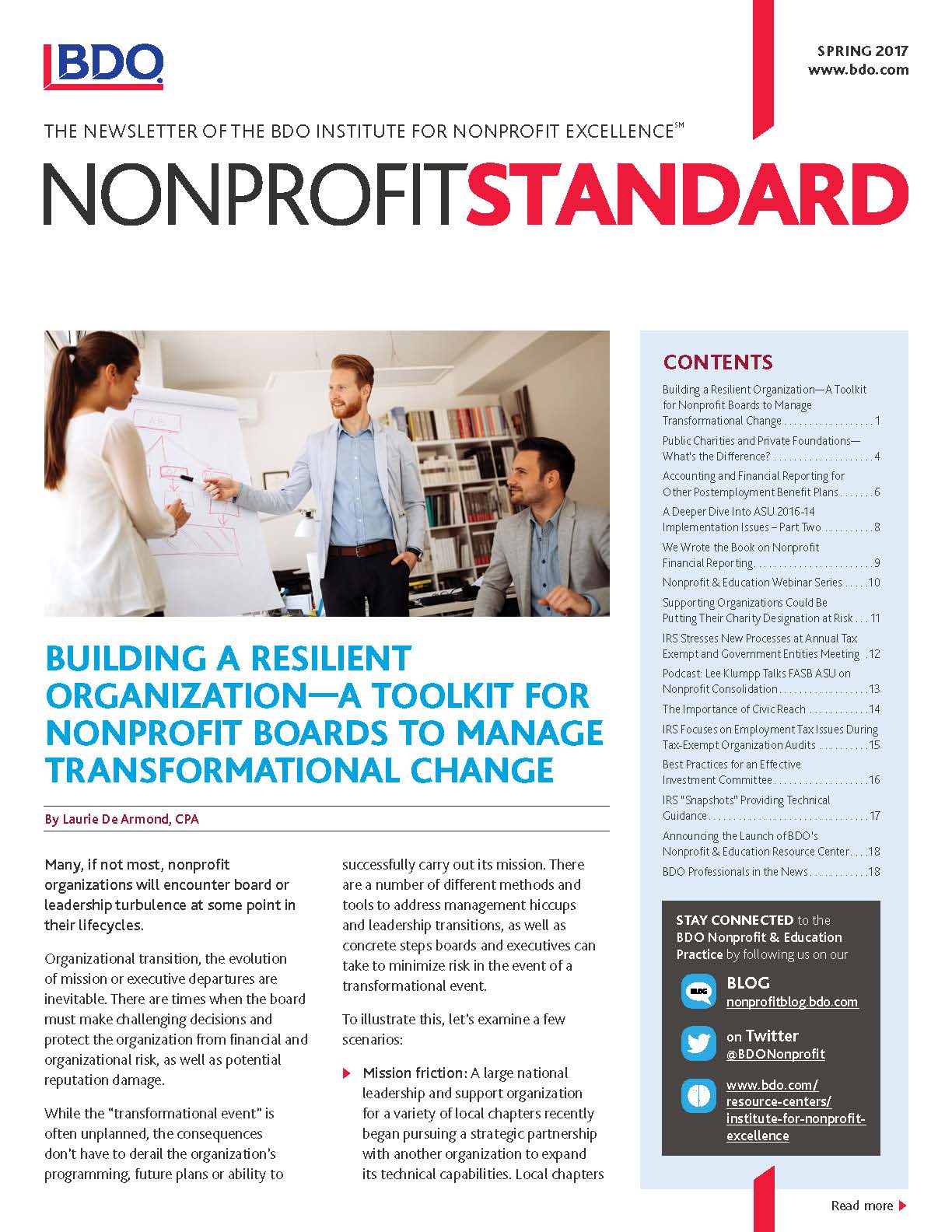 Nonprofit Standard - A Newsletter of the BDO institute for Nonprofit Excellence
Nonprofit organizations are managing transformational change at every level. From reactions to the new administration's plans, to responding to new requirements for financial reporting, post-employment benefit plans, and employment tax issues, to guiding an organization through succession planning - nonprofits will need resilience and diligence to further their missions in 2017.

Net Operating Losses - Losing Money Might Have a Silver Lining
If a business' tax-deductible expenses exceed its taxable income in a given year, this results in a net operating loss (NOL). While no business wants to lose money, with proper planning a company might be able to use NOLs to reduce its tax liability.

Do you Know the Secret to Strong Cash Flow?
Effectively managing cash inflows and outflows doesn't happen without strong intent and conscious planning. Learn the most important considerations for creating and maintaining strong cash flow, including the sales and disbursements cycles, and accounting and financial statement considerations.

The Benefits of Donating Appreciated Stock
Making charitable donations is a high priority for many individuals and families. Doing so enables them to financially support charitable organizations and causes they believe in and may lower their income taxes.

Recent IRS Regulations Simplify Roth IRA Rollovers
Roth IRAs are a popular choice for many individuals wanting to enjoy tax-free growth and distributions of their retirement savings. And thanks to final regulations recently released by the IRS, it's now easier and more efficient to transfer after-tax funds from designated Roth accounts to Roth IRAs or other designated Roth accounts.
A History Of Service
25 years ago, our firm was founded on a commitment to provide clients with the highest quality services and professional guidance. That commitment remains paramount, and is deeply rooted in every aspect of our practice. It is the reason Gibbons & Kawash has become one of the area's leading accounting and consulting firms.

Planning for Social Security
More than 90% of Social Security recipients are not maximizing their benefits. Determining when to apply can be an overwhelming task that affects the amount you will receive for the rest of your life. Improper planning could cost you tens of thousands over the course of your retirement. Our comprehensive Social Security planning services provide you with an individualized plan for how and when to apply to maximize your Social Security benefits.
Contact Us
Timothy J. Gibbons, CPA/ABV,CVA,CFF,NSSA
Virginia Supcoe, CPA/ABV,CVA,CFE,NSSA