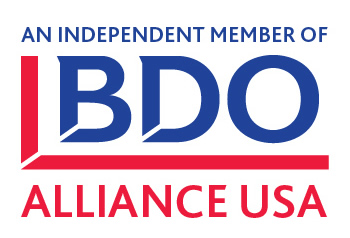 As an independent member of BDO Alliance USA, we are able to draw upon the resources and experience of BDO USA, LLP and other Alliance members.
Welcome
At Gibbons & Kawash, A.C. our focus is responding to your needs and exceeding your expectations. We combine broad technical knowledge developed from years of experience with an entrepreneurial approach to problem-solving to help our clients meet all the challenges before them. An extensive library of accounting, auditing, and tax planning materials and the latest in state-of-the-art technology are valuable tools in our development of innovative solutions. But perhaps the most important element in our approach is the personalized service that enables us to develop and maintain an in-depth knowledge of your business. Our professionals take the time to listen and acquire a thorough understanding of your business needs.
Firm News
Cash vs. Accrual Accounting: Different Ways to Count Your Beans
There are two accounting methods used by businesses to keep track of income and expenses - cash-basis accounting and accrual-basis accounting - and it's critical to understand the differences between the two.

Paying for LTC Insurance With Your Life Insurance Policy
At least 70% of people over age 65 will require some level of long-term care service, and that care can be very expensive. Long-term care insurance can be an effective way to protect a nest egg against this expense. Find out about the IRS rule and tax benefits for a partial or full exchange of a life insurance policy for a long-term care policy.
Business Planning - It's Time to Get Moving on Your 2017 Goals
The start of a new year is a great time for management to analyze how their companies performed in the previous year, relative to the goals and objectives set forth in their business plans.

Beware of the "Kiddie Tax" Trap
Making gifts to children and grandchildren is a strategy sometimes used to reduce taxes. Doing so may shift a person's income into a lower tax bracket and remove assets from his or her taxable estate. But those who employ this strategy should beware of a hidden tax.
A History Of Service
Over 20 years ago, our firm was founded on a commitment to provide clients with the highest quality services and professional guidance. That commitment remains paramount, and is deeply rooted in every aspect of our practice. It is the reason Gibbons & Kawash has become one of the area's leading accounting and consulting firms.

Solving the Social Security Puzzle - Free Seminar