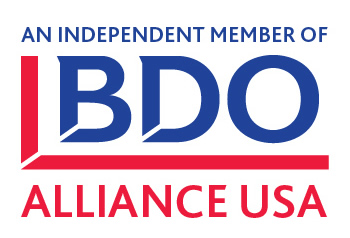 As an independent member of BDO Alliance USA, we are able to draw upon the resources and experience of BDO USA, LLP and other Alliance members.
Welcome
At Gibbons & Kawash, A.C. our focus is responding to your needs and exceeding your expectations. We combine broad technical knowledge developed from years of experience with an entrepreneurial approach to problem-solving to help our clients meet all the challenges before them. An extensive library of accounting, auditing, and tax planning materials and the latest in state-of-the-art technology are valuable tools in our development of innovative solutions. But perhaps the most important element in our approach is the personalized service that enables us to develop and maintain an in-depth knowledge of your business. Our professionals take the time to listen and acquire a thorough understanding of your business needs.
Firm News
How Might the New Overtime Rules Affect Your Business?
A new DOL rule will change the way employers determine which white-collar employees are entitled to additional pay for overtime hours worked. Once the rule takes effect, an estimated 4.2 million additional salaried workers could become eligible for overtime pay.
SCINs Make Sense for Some Estate Plans
People who use a self-canceling installment note (SCIN) as an estate planning tool take an informed risk that they won't reach their actuarial life expectancy. This article explores how a SCIN can fit into an estate plan and the benefits for certain individuals.
Bad Debt - It May be "Bad," But You Still Need to Know How to Account For It
If it eventually becomes clear that a business customer either can't or won't pay an invoice, this results in a business bad debt. Find out exactly what defines a "bad debt" and how to account for bad debt write-offs.
Taking Advantage of the PATH Act - QSBS Offers Potentially Lucrative Tax Breaks
Explore the attractive tax breaks for those investing in qualified small business stock (QSBS), notably capital gains exclusions, and the criteria required for a company's stock to be considered QSBS.
A History Of Service
Over 20 years ago, our firm was founded on a commitment to provide clients with the highest quality services and professional guidance. That commitment remains paramount, and is deeply rooted in every aspect of our practice. It is the reason Gibbons & Kawash has become one of the area's leading accounting and consulting firms.

2016 Year End Tax Planning